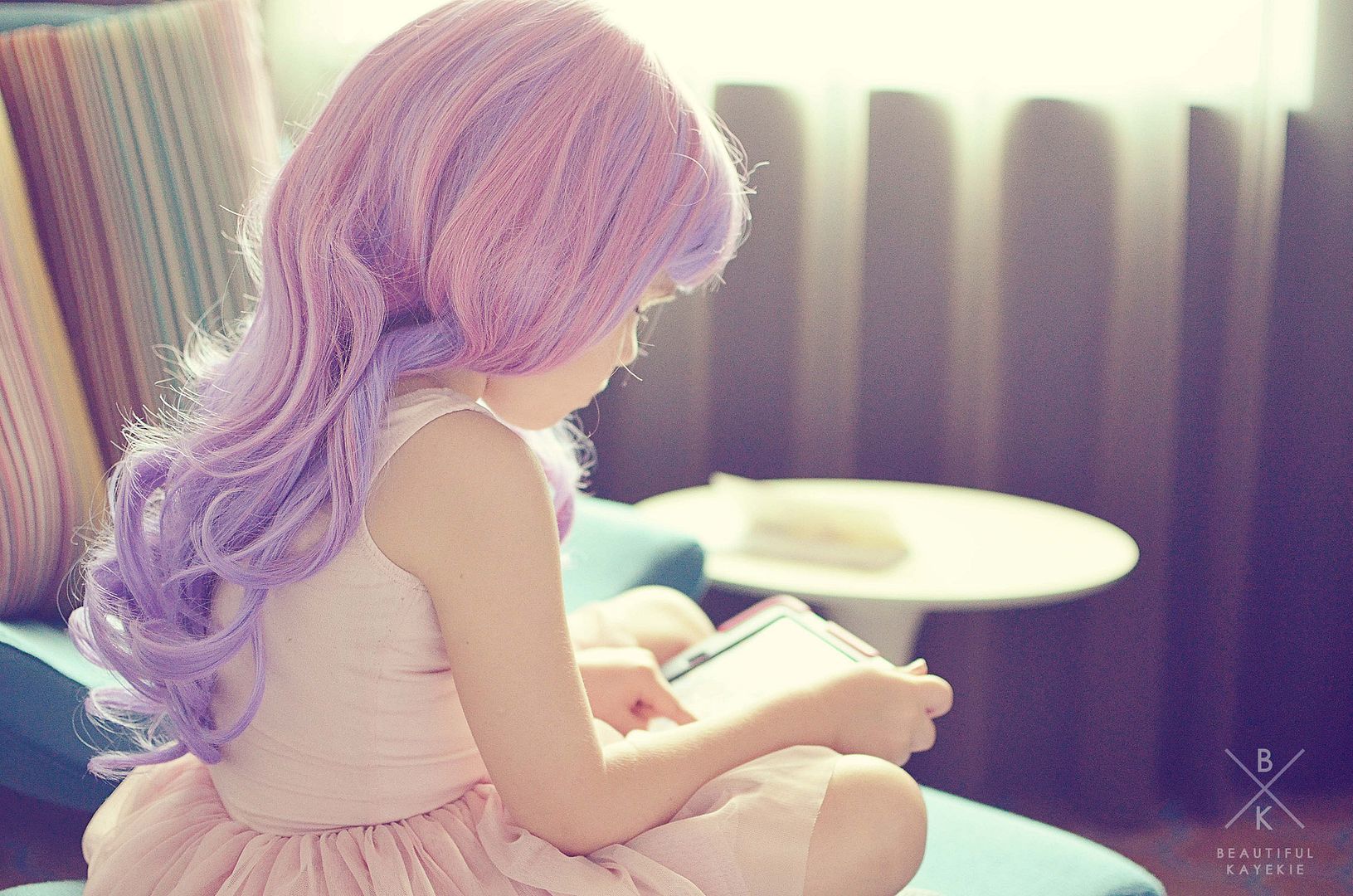 Edited with: Radlab
 I recently took my daughter on the trip of her lifetime to see her favourite pop artist live. We saw the Katy Perry Prismatic world tour. Not going to lie, I was pretty excited myself.
We bought ourselves matching ombre pastel wigs, to do whole shebang. If you're going to see Katy, you've got to do it right. Right? Putting on my wig was a struggle I ultimately lost at the final moment (I'm just not wig-material), but my daughters was just perfect. It made us easy spotting for fellow concert-goers which helped us navigate the city to the arena. Just follow the crowd! Did anyone out there watch Katy Perry's Prismatic world tour on November 22nd in Sydney? We were there!
In the whirlwind of travelling for a few days, I managed to snap less than a handful of photos with my "real" camera. This photo was the calm before the storm. A quiet moment before we left for the concert. I'm glad I was able to get this shot, it edited so beautifully with a little touch of Radlab and nothing else.
Happy Holidays everyone, I hope you're enjoying your December so far xx
Radlab editing recipe:
Get Faded / Winter + Fuzzy Navel + Vanilla Kiss
this post contains affiliate links