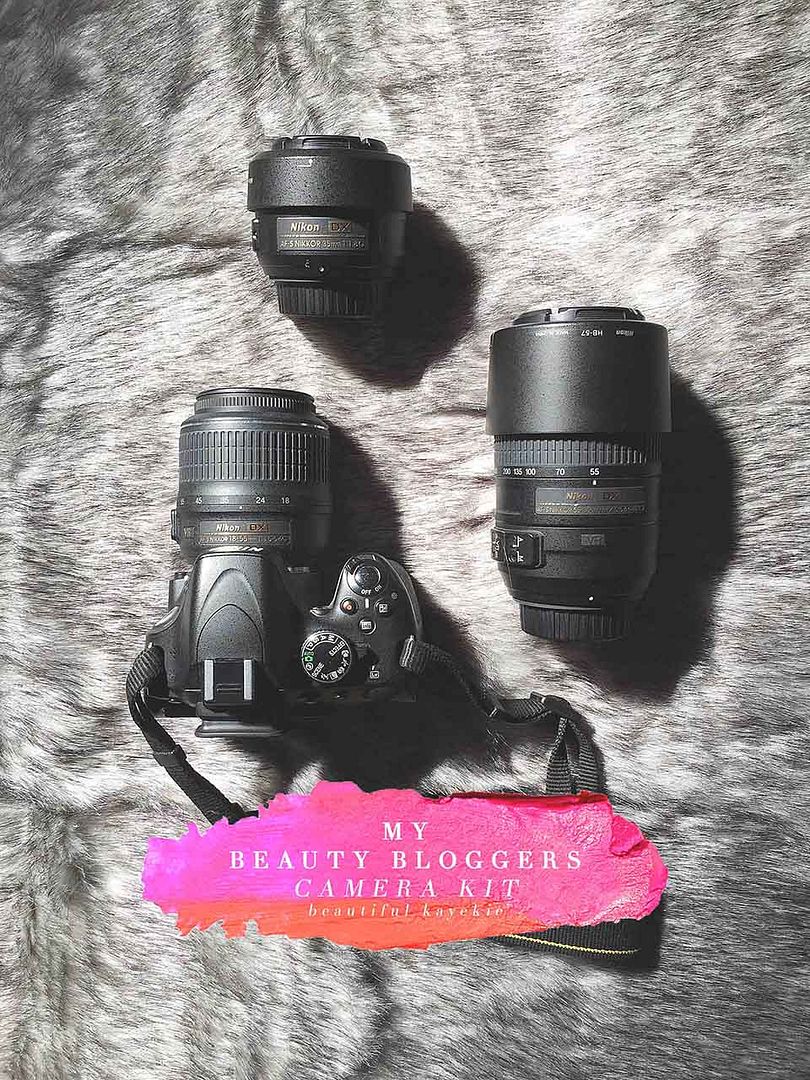 Welcome to a peek into what I use for blogging photography.
One of the most asked questions is, 'what is the best camera for blogging?'. 'What do all the pro bloggers use?'. The honest answer: the choice is yours. I know, helpful right? (not really, Kaye). So let me explain…

The best beginner advice I ever received from a professional photographer was this: the lenses are what is important. They will give you the exact look you are after in a DSLR. The debate on what camera and lenses are best is endless, so this is a good starting point.
At the time I didn't fully understand what this meant. All my experience was with a point-and-shoot and I was looking to get something a little more professional. I stressed over what brand to buy. I thought, 'who cares about lenses when I don't even know what brand is best?'. Now I get it. The camera captures your image. But the lens will give you exactly the look you are after (or not). Close up? Portrait? Landscape? Wide angle? There's a perfect lens for every type of photography and the sky is the limit.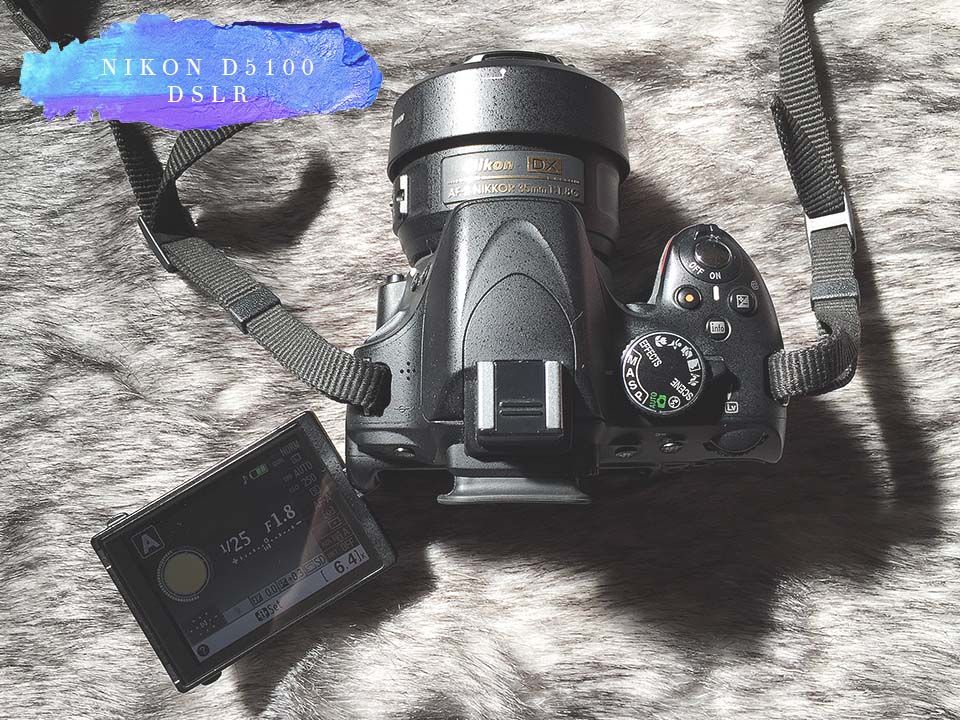 I use a Nikon D5100 DSLR Camera for both blogging and personal photography.
This being my first DSLR, it has served me well the last few years as an entry level camera, and has kept up with my growing experience. I haven't outgrown it…. yet. The rotatable LCD screen has been a useful feature for product photography, especially for swatching and unusual angles. 
The only downfall with the D5100 is the cameras lack of automatic focus when recording video. If I were to film a lot with this camera, this would be a deal breaker for me. The blog photography style is nothing complicated – natural light, no flash, simple product photography – so this camera more than does the job.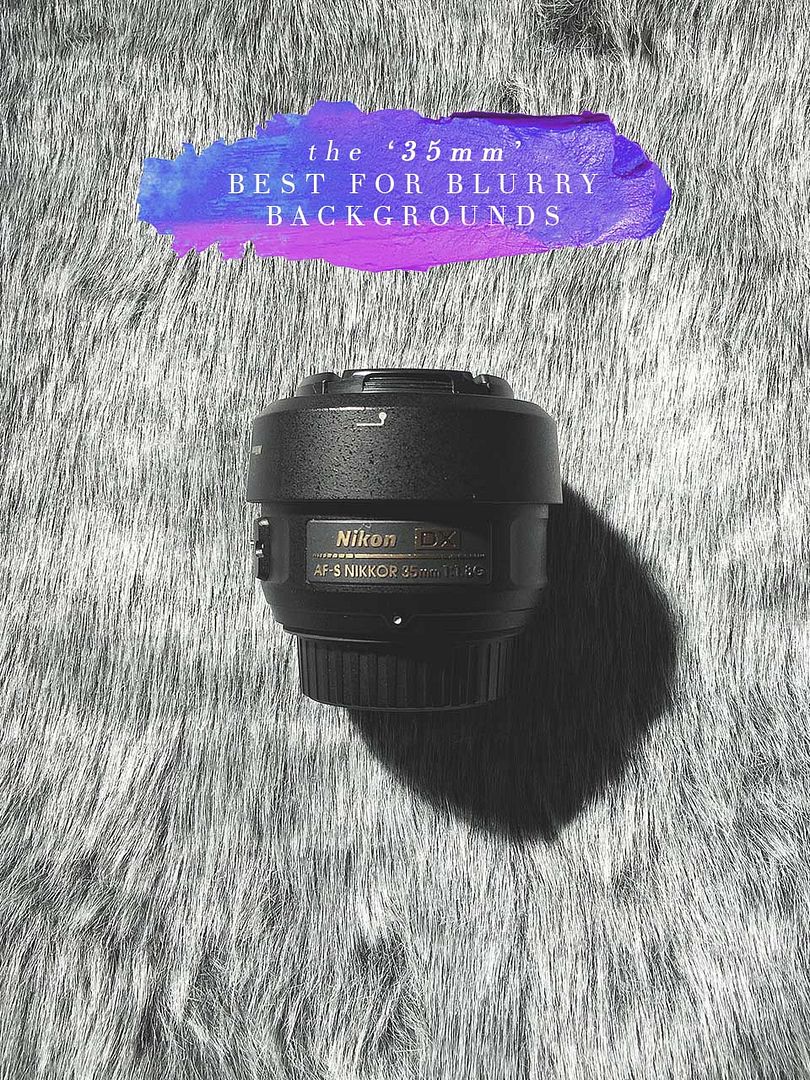 My absolute favourite and most loved lens. It gives amazing depth of field, which is the beautiful blurred backgrounds and bokeh effects you see in photographs. DSLR lenses give a soft background effect generally, but this 35mm pushes this to its perfection.
It is versatile enough for crisp portraits, as well as blogging photography.There is no zoom available in this lens (which is typical of this type), but it more than delivers in professional looking photographs. Almost all of my blog photography is done using this lens. And it is compact enough to make my DSLR handbag friendly.
You may have read that the 50mm is the holy grail of portrait photography in full frame sensor DSLR's (those are the more expensive, professional camera body). The 35mm is the equivalent for cropped sensors like my D5100. Same dreamy effect.
It is the lens most likely to come free with your DSLR body when you purchased it. It is a humble all-rounder that is a good introduction into the world of DSLR's. I developed a love/hate relationship with this lens. I outgrew it very quickly, as most do, and moved onto my 35mm which gave me the perfect depth of field (blur) I wanted. I occasionally turn back to it when I need a lens with zoom (which the 35mm doesn't offer), but this is rare.
This is what I call my 'pervert' lens. The zoom is so impressive I can take photos of beauty products – on my neighbours coffee table, in their house, two blocks away, from my bedroom window (I think you get the idea). Better known as a telephoto lens.
Truth be told I rarely use this for blogging photography, but I have used it as a backup blog lens. It's invaluable for my personal photography. It allows me to stand at the back of any crowd and still capture images like I'm in the front row. With the right distance between you, and your subject, it's also produced some beautiful portraits for me as well.
If you were looking to expand your lens collection, I might not recommend one of this range to begin with, but it is a good option to have in any kit. I've lent it out a few times to friends – its pretty popular.